This is the home of The Topiary Cat, a creation by Richard Saunders, Surrealist. This magical creature has the ability to change shape and size at will and crops up in all sorts of unexpected places. A5 cards of some of these images can be bought online here. You can follow his adventures here and on his Facebook page
Watch this YouTube video of Richard explaining how The Topiary Cat project started and how it turned from a single surrealist image to a worldwide phenomenon.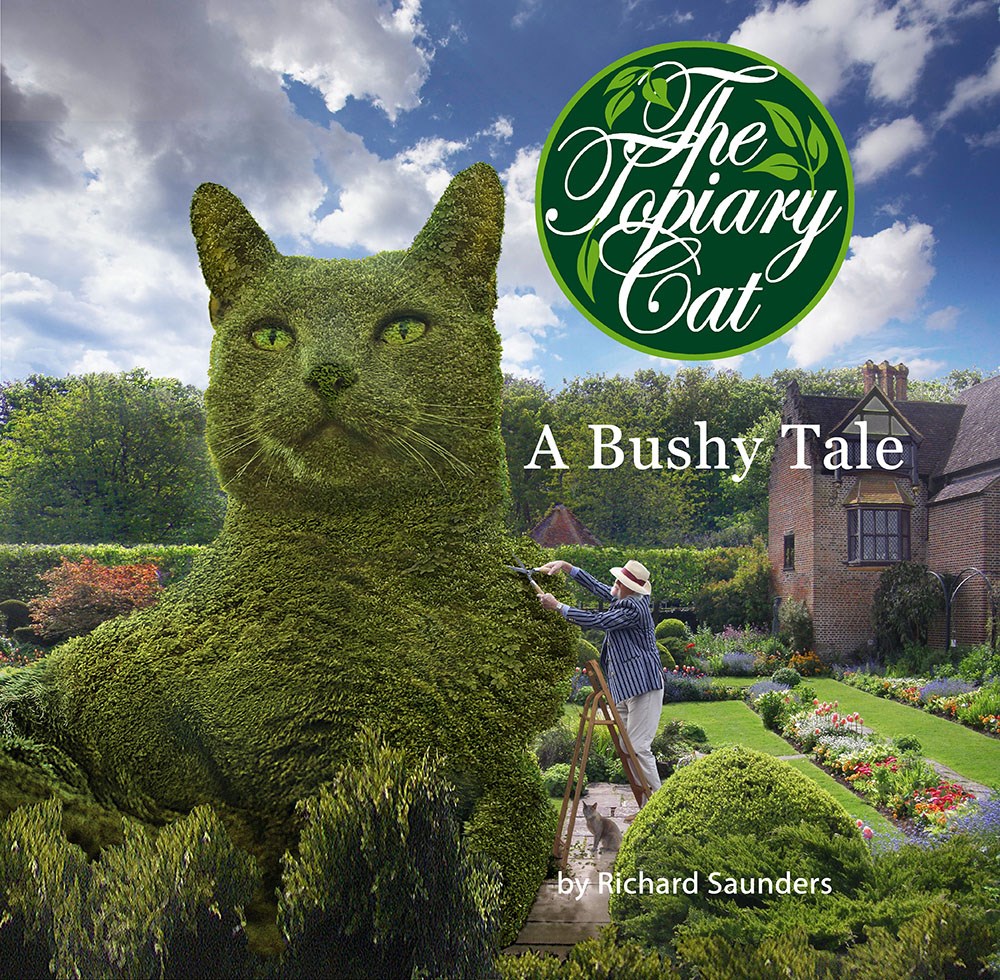 Richard reads his novel, 'The Topiary Cat'. This tells the incredible story of the creation of The Topiary Cat, from a sculpted hedge to a magnificent immortal being with magical powers. Along the way we meet, amongst others: a shy freckled schoolboy and his constant companion, Tolly, a fearless Russian Blue cat, 'Baba', a gifted topiarist, Bastet, the Egyptian Cat deity and we follow their mysterious adventures along the way. Suitable for all ages from seven to seventy …and beyond!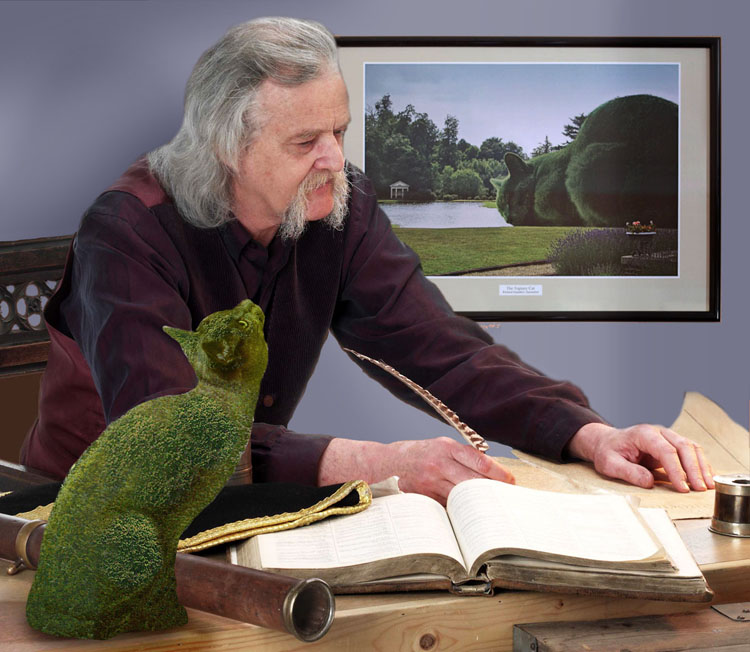 This is Richard hard at work, making plans for his next Topiary Cat image. In reality his methods may not be quite as archaic as this! As well as creating surrealist topiary cats, Richard paints surrealist works in oil. They can be seen on Richard's surrealist website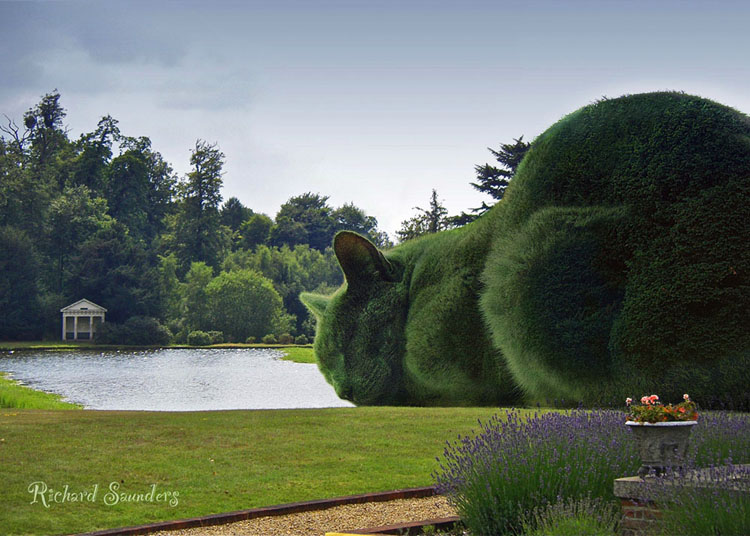 This is the very first surrealist image of The Topiary Cat created by Richard. It was based upon a photograph he had taken of Hall Barn, Beaconsfield, with a photo of Tolly, his Russian Blue Cat, which was taken to match the huge abstract 'cloud' topiary by the lake there, comped in. Due to someone cropping out his name and claiming it as 'real' it became viewed by thousands of Facebook visitors.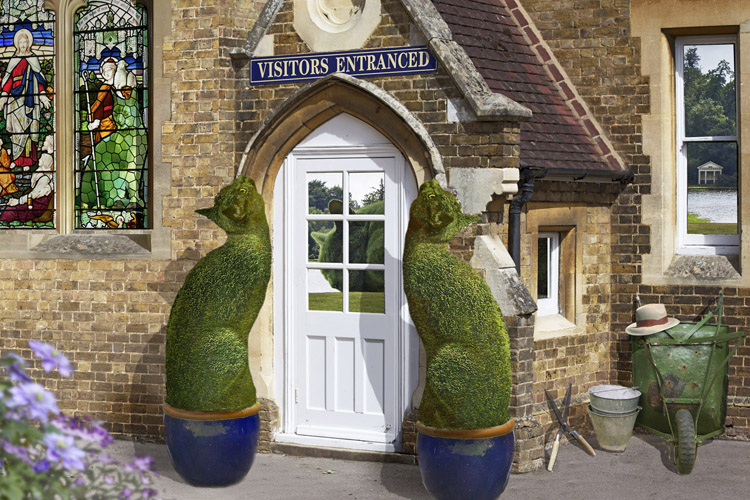 This is how Richard imagines the home of The Topiary Cat, entrancing visitors at the Visitor's Entrance.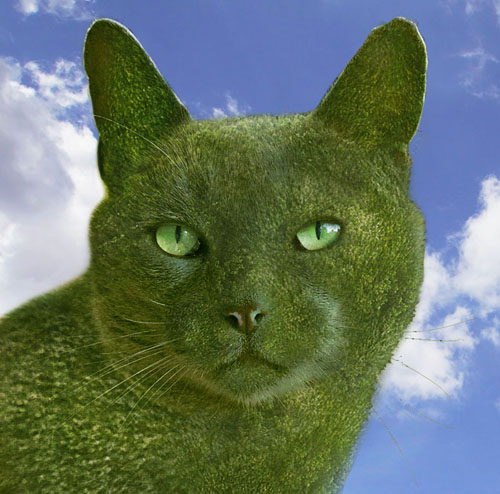 This is The Topiary Cat's profile image which would be his passport photo if he ever travelled abroad!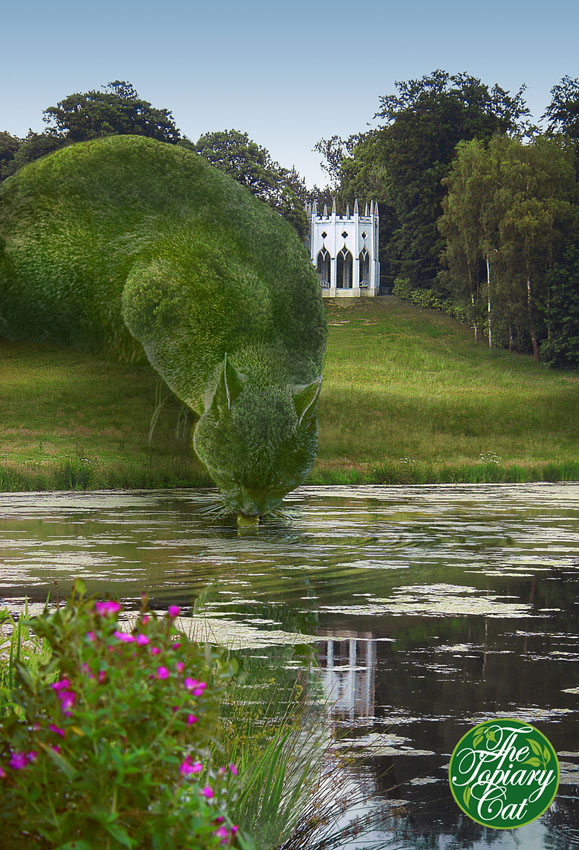 This surreal image, of The Topiary Cat drinking from a lake at Painshill Park in Surrey, England was also shared as a 'real' topiary. Richard posted it on his Facebook page to rectify the escalating situation and this new post received well over three million views and over 55,000 'Shares'.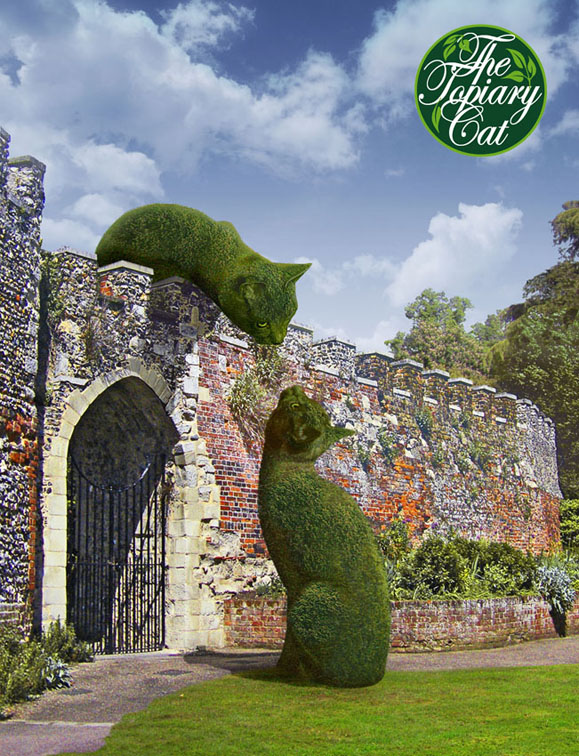 Another very popular image was this one of The topiary Cat meeting a friend over an ancient wall. This wall is actually the postern gate at Hertford Castle, England. Below is an alternative version on a moonlight night.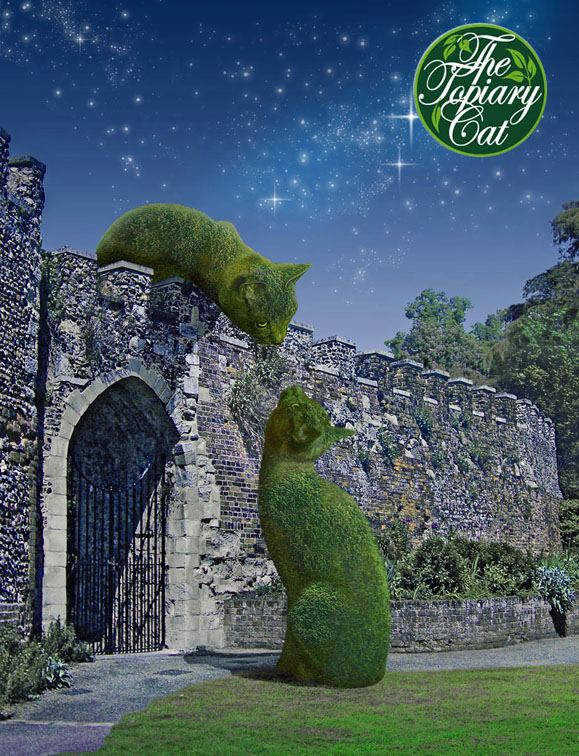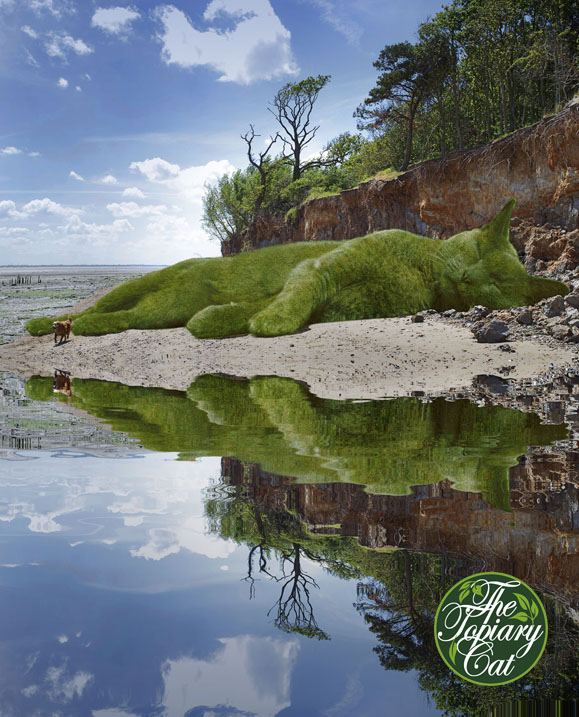 This image of The Topiary Cat asleep on the beach is based on a photo of Cudmore Grove, Essex. This was Richard's first foray into creating a 'displacement map' in Photoshop for the reflection.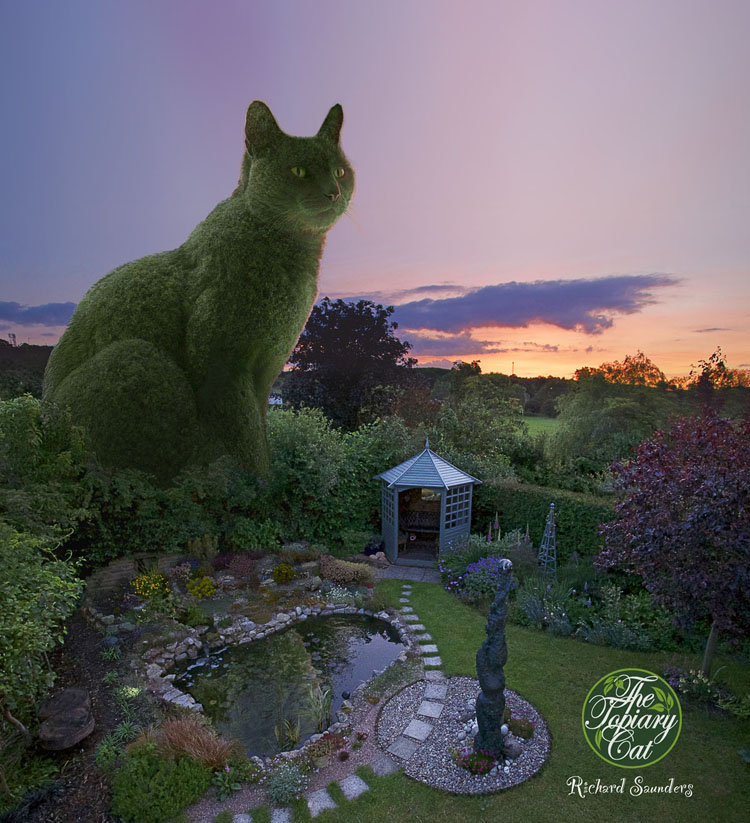 This is The Topiary Cat visiting his Master's garden in the countryside of Hertfordshire, England. In this form he is much too large to live there permanently. However, Tolly, the Russian Blue he is based upon, does live there. Tolly is most definitely the Master of that house though!